---

SPARSH PRODUCTS
COMMITTED TO ENABLE THE DISABLE
---
Products
Sparsh Forming Machine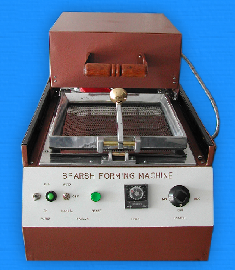 Thermoforming Machine manufactured by Sparsh Products is robust, simple and easy to operate. You can get instantly a copy of Braille, raised maps & diagrams of a master on a PVC sheet with the help of SPARSH FORMING MACHINE.
When verbally describing a concept isn't enough Sparsh Tactile Maker takes swell paper/flexi paper and creates a tactile image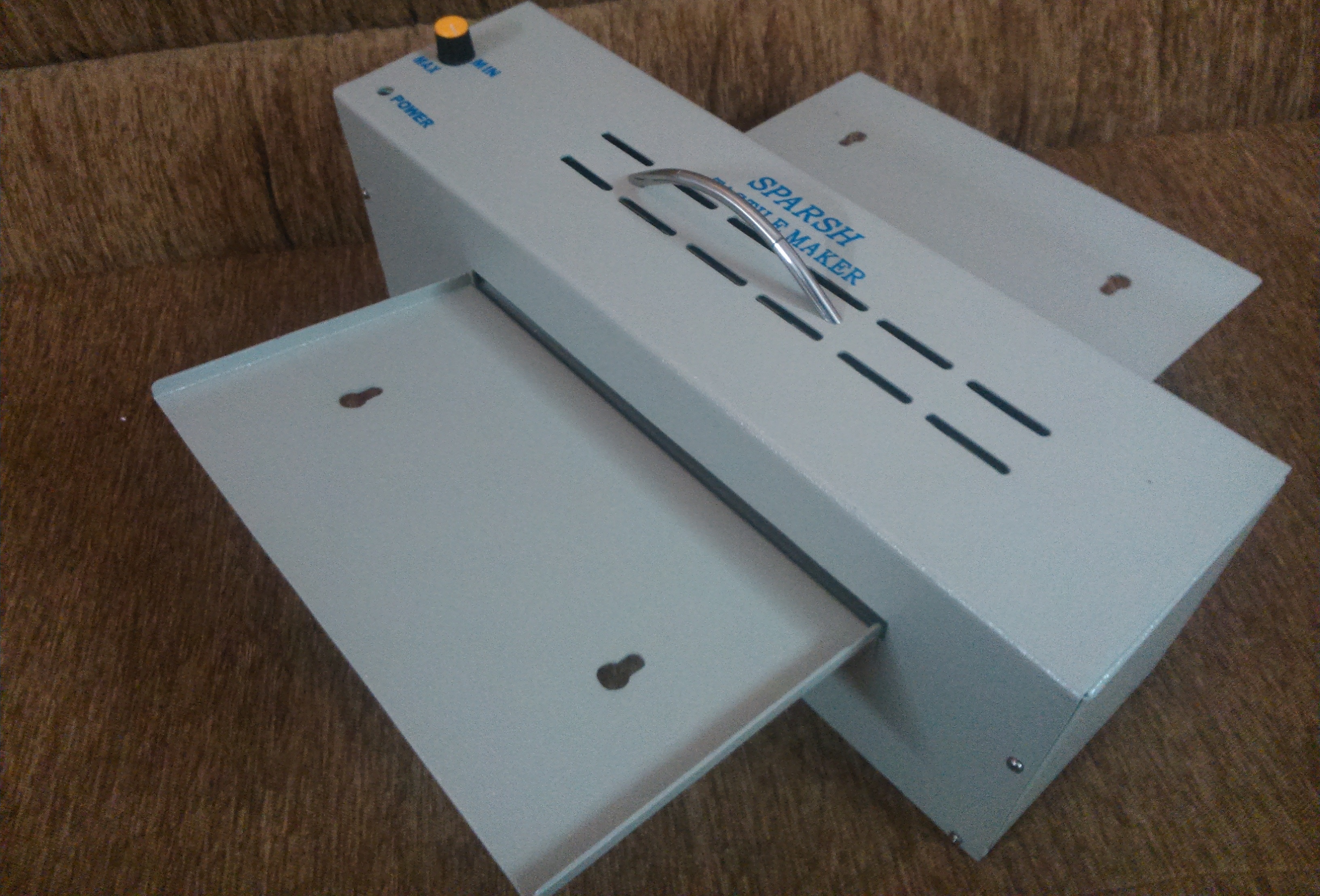 Snakes and Ladders Computer Game for the Visually Impaired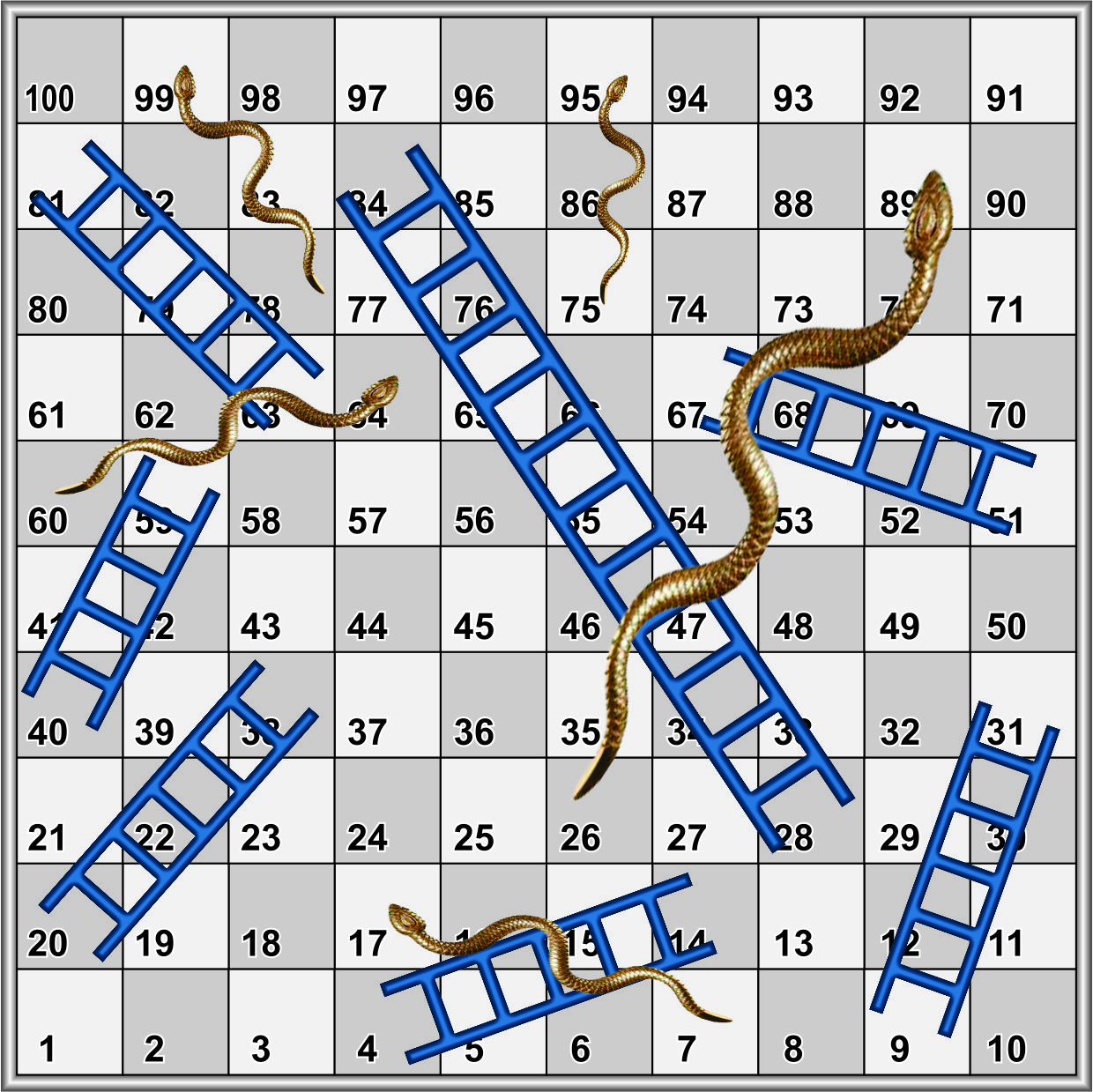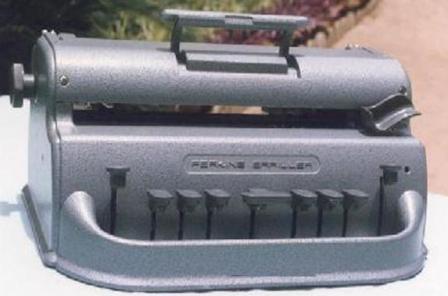 Recreational Aids
Sudoku

Let us introduce to the Sudoku Board Puzzle game. The game is most famous around the world....
read more

Snakes and Ladders

One of the most popular games Snakes & Ladders is now available for the visually impaired as well.
read more

LUDO

The Ludo board game provided is one of the most beautiful board games and specially made for the visually impaired.
read more

Chess

It is a great mind game for people of all ages. An intellectual game for kids to learn, a testing one....
read more
Draught

Another board game as popular as chess among kids, is draught. The board is made in the way....

read more
Cross Puzzle

Cross Puzzle or Scrabble is another game for the brain. It lets a child explore the depth of his ocean of vocabulary and also makes him learn many new words. An interesting game for adults and children.

(Scrabble)
Tic-Tac-Toe

This cross-circle game is very popular among kids. A quick game any time anywhere just refreshes them and they too enjoy it greatly.
Audible Cricket

It is a ball made of plastic having metal balls inside. The kids can trace it by the sound produced by it. The balls are used by the visually impaired players to play cricket.

Ball
Braille Playing

The playing cards are a great time pass amongst people of all ages. You can play any game you want and literally anywhere.

Cards

read more
Card Game

A wonderful card game to play and spend a great evening having fun with the family.

Ohno (UNO)
Plot 4

This is an indoor game for two players.
DAILY LIVING AIDS
PRODUCT

IMAGE

DESCRIPTION

A Braille scale with markings for inches on one side

Braille Scale
Signature Guide

Signature Guide help the visually impaired people to sign at the right place and in a correct manner.

a) Aluminium

b) Plastic Sheet
Measuring Tape

This 5 feet long measuring tape is a specially designed inch tape which has different marking at every inch and at every foot.

Walking Sticks

a) 42" Folding Cane (5 Fold)
b) 51" Folding Cane (6 Fold)
c) 35" Folding Cane (4 Fold)
Note: We can make high quality canes canes of any length and of any number of folds on order with rubber grip.
Braille Quartz Alarm Clock

An alarm clock which runs on one pencil cell
EDUCATIONAL AIDS
PRODUCT

IMAGE

DESCRIPTION

Stylus

a) Ordinary
b) Knob Type
c) Saddle Type
d) Flat Type
e) Bull Head
Abacus

A simple device for mathematical calculations. 15 vertical bars & frame 90mm x 60mm.
Learn Time Clock

Made of plastic, this is a must to teach a child how to see the time.
Braillet Board

It's a favourite Braille learning tools for kids. It is made of 3 rows and 10 cells and is accompanied by 180 metal pegs to make different words or sentences.
Letter Cube

A little cube help the child learn Braille in a very exciting way. It's a three sectioned rectangular cube which can be rotated to form any letter. Read More

Word Forming Block

A plastic piece of block to make children learn 5 or 8 letter words
a) 5 letter
b) 8 letter

Alphabet Trainer Plate

It's a bright coloured plastic plate which has Braille letters embossed and the English letters are engraved
Geometry Set-

This kit has Set of 30º & 45º Set squares, Compass, Scale-15 cms & Protractor packed in plastic box.

Standard
Geometry Set-

This kit has set of 30º & 45º Set squares, Compass, Scale-30 cms & Protractor.

Large
In case of any query or pricing required please contact us